SIVO Interview with Mary McIlrath, Children and Family Market Research Expert 
By Kerry Juhl 
Recently, SIVO, Inc. was lucky enough to have Mary McIlrath join our expanding team. Mary has amassed a wealth of experience in Children and Family market research. She is a recognized expert in the generations space, having established a successful Generation Z and Generation Alpha research practice in her past role. She has taught MBA courses in Qualitative Research at the University of Wisconsin and Quantitative Research at the University of Illinois and lectured at Northwestern University.
I recently sat down with Mary to discuss her experience with studying families and generational differences.
Question: Mary, you have been studying families and generational differences for most of your career. How did you become a subject matter expert on this topic?
Mary: I have always been fascinated by understanding generational differences and family dynamics. I come from both industry and academic perspectives—it's common for former academics to work in industry, but it's rare birds like me who keep a foot in both disciplines over a career. I've been able to harvest the best of both worlds. For example, my academic experience instilled a mindset that respondents should benefit as much or more than the researcher. This is particularly important when working with children and adolescents. Their needs come first; when they are met, the client also benefits. Industry experience has helped me be effective and efficient in conducting research. My dual expertise gives me a deep toolbox of constructs and methods to help my clients achieve their business objectives, with the well-being of the family at center stage.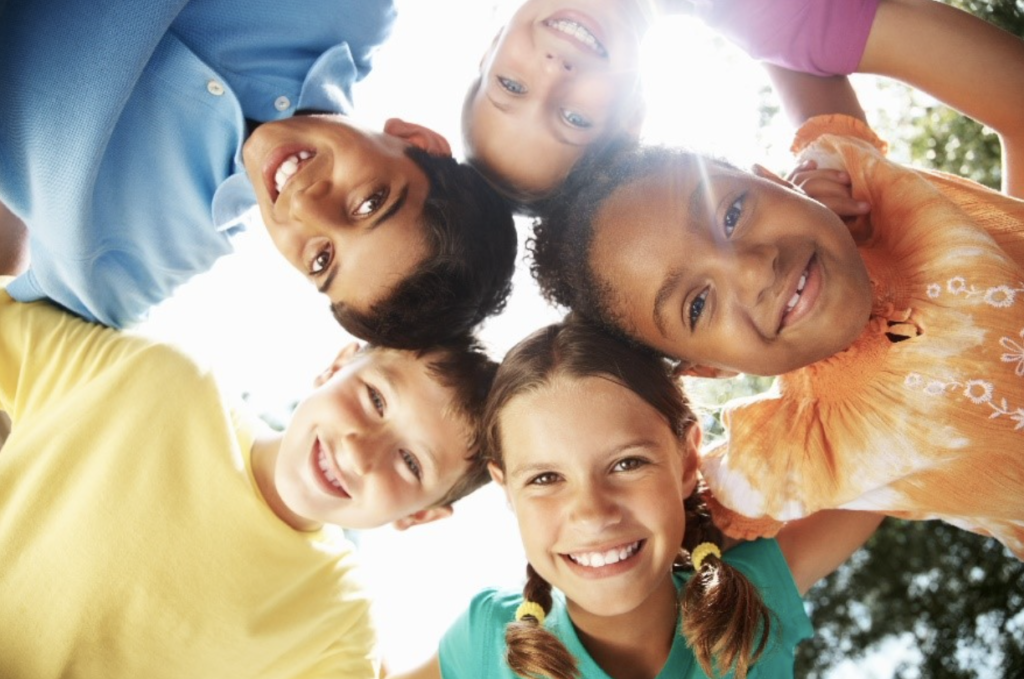 Question: Mary, what does a typical U.S. family look like today?
Mary: It's something in continuous flux. Sometimes it's single-parent households. Sometimes it's families with two dads. Sometimes it's blended homes containing multiple generations. What has gradually become less common is the Norman Rockwellian image of two opposite-gender people raising a gaggle of kids with traditional gender roles. For instance, in 1968, 85% of children under 18 yrs. old lived with two parents (regardless of marital status) but that number has dropped to 70% in 2020. About 25% of children live with a single parent in the household.*
Question: How are manufacturers and marketers responding to the needs of today's children and families?
Mary: It's a sea change from how brands thought about families in the early days of youth research in the 1980s and 1990s. Those who used to make simple toys, TV shows, or food and beverages for kids are now thinking of how to stay relevant with their offerings and communication in the Metaverse. They are thinking about what is to come in Augmented Reality (AR) since Pokemon Go flipped the script. They are brainstorming what Virtual Reality (VR) will look like. That's no small task, especially since children's sense of balance and depth are still developing and putting them outside 3D spaces risks hampering their natural brain development.
Question: What is the latest regulatory environment for marketing and advertising to youth and families?
Mary: If you work on kid brands, it is critical to understand global ethics around marketing and advertising to children and families. Countries around the world have differing laws about when it is acceptable to advertise to young people. Those in the U.S. are the least restrictive because of industry self-established watchdogs like CARU (Children's Advertising Review Unit). This organization does regular and thorough audits of marketing campaigns to children and calls out/suggests changes to anything that seems unfair.
Question: How does this impact conducting market research with kids and families?
Mary: In the U.S. it's allowable to do research directly with children with a parent's consent. It's "cleaner" data coming straight from children rather than filtered through parents who mistakenly think they know what their kids truly want.
Question: What are a few of your best practices for conducting market research with kids and families?
Mary: Here are a few tips from my experience:
Design: Online qualitative research is flourishing now with kids. Sending a "top secret" envelope of concepts or a box of items to unwrap in sequence during an interview, a.k.a., "unboxing", keeps kids and parents engaged and sharpens their thinking about the items in front of them. Post-pandemic families are used to having Zoom calls, giving virtual room tours, and even running out of the room to gather "show and tell" of their own. Plus, we often get "bonus sibling" insights. 

Screening/Recruiting:   Use a battery of questions to set the child up for success for the given method—every child is a consumer and their opinions matter, but every tool doesn't make them feel good or accomplished about the process when it's over. 

The Guide/Questionnaire: Be visual in qualitative and quantitative research.  And, with in-person qualitative, use kinesthetics exercises to gather their opinions and perceptions (e.g., full-body voting, stretch breaks). 

Seating: Make sure you get assent from the child, even if it's a simple verbal "yes" that they want to proceed. If they say no, gently excuse them. Everyone has a bad day sometimes or finds the environment scary! 

Analysis: Kids have a positivity bias. They want to please and say what they think the researcher wants to hear. Filter what they say through a lens of reality.  Sometimes friend-pairs can help get to the truth. 
SIVO is excited for Mary to join our team and strengthen our Children and Family market research capabilities. To learn about how kids and families interact with and think about your brand, please reach out to us at Contact@SIVOInsights.com.
*source: 2020 Census Bureau's Current Population Survey