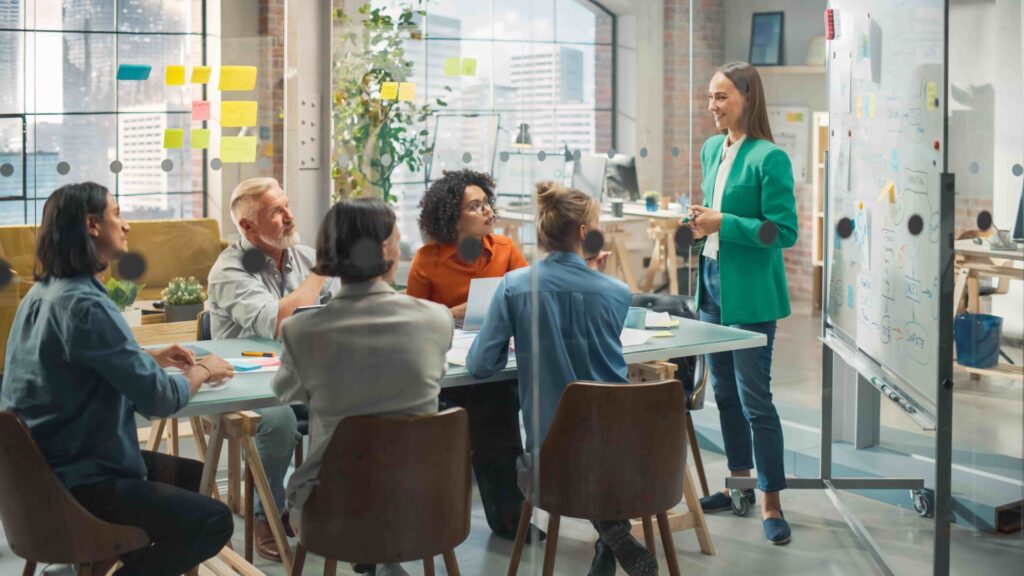 The great resignation took a major toll on businesses across industries in the last few years. Businesses that prided themselves in workplace culture, flexibility, and benefits saw long-time employees step down from their roles. At the same time, more and more companies face transformative restructuring, like acquisitions and mergers. Following such major changes in the world at large and within organizations, the opinions and beliefs held by workers changed tremendously, and even the most forward-thinking businesses have suffered the consequences.
With that, many businesses are looking for a path toward improving performance and commitment in the workplace. How can they avoid employee attrition in the future? How can they improve their processes to boost efficiency and support employees? How can they redirect leadership to provide the support those employees need? At the end of the day, organizational intelligence gets data-driven insights to answer all these questions, and much more.
What is Organizational Behavior?
First thing's first, what is organizational behavior? Organizational behavior is how individuals interact and behave in groups. It's especially relevant when looking at the workplace. Forward-thinking businesses take their organizational behavior seriously, because it greatly impacts employee satisfaction and engagement, leadership performance, and overall workplace efficiency and effectiveness. If organizations do not understand their employee behavior, perceptions and opinions, they miss out on insights that could holistically improve their business. The best way to get those opinions, and translate them into a strategic action plan is to leverage organizational intelligence solutions.
Leveraging Organizational Intelligence Experts: Gather Unbiased Data
Who should gather organizational behavior data? Your team is full of subject matter experts on your business and your industry, but when it comes to gathering information on organizational behavior, they may not be the right facilitators. Internal teams will have natural bias and may have subconscious results in mind, and could therefore not ask appropriate, unbiased questions. Plus, when it comes to listening to your employees, you want to get thoughts from a wide range of  team members. That means allocating the task to an outside expert, to increase cooperation by maintaining employee confidentiality. Ultimately, this gives every employee the opportunity to provide their opinions, maintaining employee anonymity while removing all potential bias from the initiative.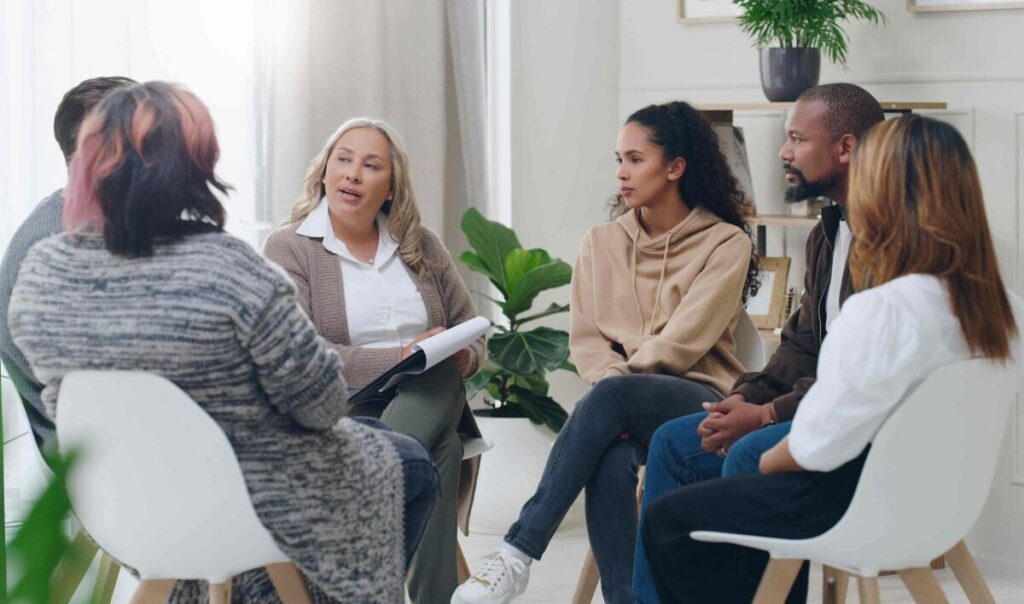 Keys to Improving Performance and Commitment in the Workplace
So, what are the keys to improving performance and commitment in the workplace? Understanding what motivates your team members is key to educating and empowering leadership to create a path toward a better future for your company. Get a breakdown on employee insights, leadership development, and strategic planning facilitation below:
Employee Insights
What are the honest opinions of your employees when it comes to your business culture and processes? When leadership asks them directly, they will likely get a much different answer than an unbiased facilitator. However, there are many ways to gather this information from your team. An organizational intelligence expert can identify a custom learning plan based on your business, and implement solutions designed to get the most valuable feedback from employees. According to the Harvard Business Review, 
"High-OQ (organizational intelligence) leaders foster an understanding, or ethos, of "who we are." When leaders move from managing individuals or small groups to leading entire organizations, they need to create a shared understanding of what's important and what the organization stands for — in other words, an ethos."
What kind of exercises result in the best employee insights? This varies depending on the organization, but typically it comes down to both qualitative and quantitative research. Some examples of qualitative research include one-on-one interviews, small group employee discussions, and stakeholder interviews. Meanwhile quantitative research looks more like customized online employee engagement surveys targeted to specific employee teams, departments, functions, and regions. Often, employee engagement surveys are administered with regular frequency, e.g., annually or bi-annually, to measure positive or negative changes in employee satisfaction and engagement over time.
Leadership Development
Your industry is constantly changing, your business is growing, and workplace expectations are ever-evolving. Is your leadership adapting to accommodate? Modern businesses must create an expectation for agility in leadership to keep employees engaged and motivated. That means regular leadership training, coaching, and development. Organizational intelligence experts can handle the task and provide tailored, relevant coaching that meets the needs of your leaders. It begins with one-on-one introductory sessions, a 360 degree leadership assessment and follow-up analysis, development planning and coaching sessions with leaders at all levels of the organization – executives, high-potential leaders, and new managers. This results in more effective leadership and impactful business management that can exceed the expectations of their teams.
What solutions are involved in leadership development? First, there is leader coaching and education, which can include leadership assessments, feedback, and career planning directly with leaders. This can take place individually or in group/cohort sessions.  There is also team effectiveness training, which helps teams define their purpose, processes, roles and responsibilities, as well as individual contributions. This is especially important for businesses facing restructuring, where new teams are being formed and leadership responsibilities are changing.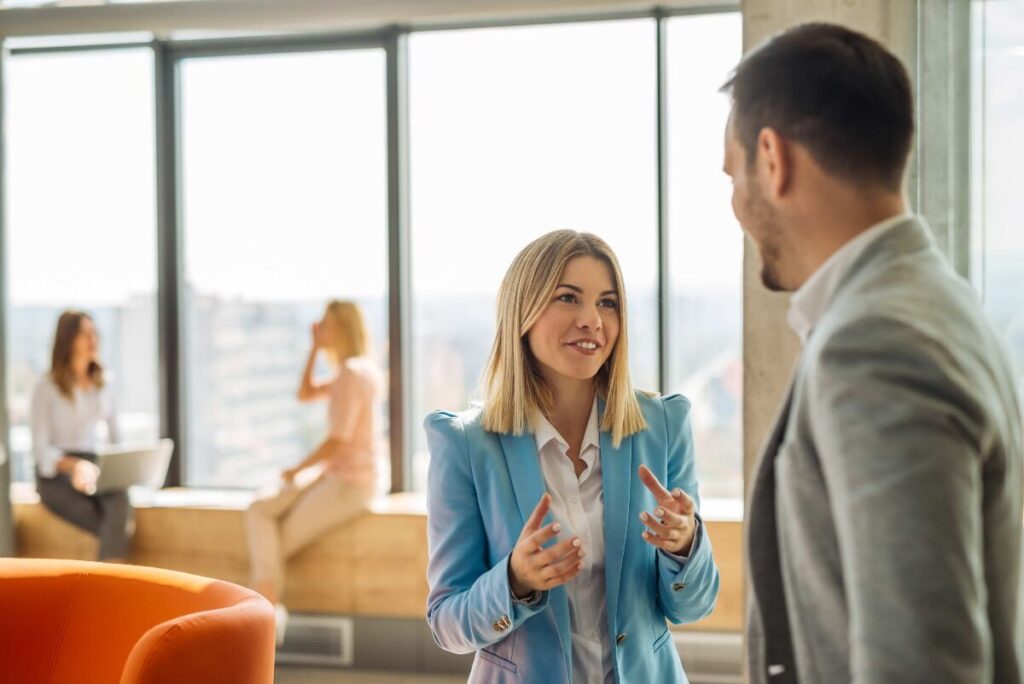 Strategic Planning Facilitation
You have so many initiatives in the works – strategic planning can feel like one of those tasks that could easily get pushed down the line. However, strategic planning is the high-level exercise that impacts every other element of your organization. Outsourcing guarantees timely and effective execution, especially when you pick the right partner for the job. Market research firms like SIVO offer comprehensive workshops to ensure your team develops a sound strategic plan that will successfully lead the company into the future.
These facilitated workshops are especially beneficial to newer businesses or businesses facing large changes, like acquisitions, mergers or a challenging external environment. Knowing how to bring teams together, leveraging critical and inspirational inputs is no small task. That's why it's beneficial to have experienced strategic planning facilitators on your side, to plan and facilitate the workshop so that you leave the session with a clearly defined vision, mission, values, plans and ownership assignments. Sessions may also focus on other topics, such as communications planning, insight activation sessions, special-interest group planning, and even competitive SWOT analysis. Regardless of the focus, each strategic planning session will help leaders develop and align on clear strategies for the future, to drive business success.
Improving Performance and Commitment in the Workplace
No matter the business, every employee wants to be heard. Creating a place for employees to provide their thoughts can only benefit your business. From an employee perspective, these people-focused exercises prove that leadership cares about their opinions and wants to make steps to improve their workplace experience. The same goes for dedicated strategic planning exercises and leadership development. These initiatives create a stronger, people-first organization positioned to succeed. When leaders are effective, employees are motivated, and business strategy is in place, it all adds up to improved performance and commitment in the workplace – and more success in the market.
Support Your Business with Organizational Intelligence Services
Organizational intelligence services result in game-changing insights that can transform your business for the better – and position you for even more growth down the line. Your team members have the deep knowledge about the company and industry, and often, their perspectives can unlock opportunities that leadership would have never otherwise considered. Once those insights are relayed to leaders with actionable recommendations, you can accomplish so much more within your organization.
Are you ready to gain insights on your organizational behavior? Get information on every aspect of your organizational behavior with SIVO. Our team of organizational intelligence experts can help you lead your team through any major transition. We work with organizations across industries, and build custom insight solutions that holistically improve performance and commitment in the workplace.
Contact SIVO today to discuss your business needs and get support.