by Brent Budke 
In today's economy and remote working environment, there is much discussion about the need for a fractional workforce. The U.S. Chamber of Commerce notes that fractional hiring began in the academic world but then expanded to small start-up businesses that were looking to fill skill gaps. Now it has become just as important in larger companies that can't afford the loss in business momentum that often coincides with open positions.
What is a fractional employee? 
Fractional employees (or what we refer to as SIVO On Demand Talent) are typically Professionals or Specialists with unique or advanced skillsets, that only work for a set number of hours per week and/or for a finite timeframe. This can be beneficial for the employer as the company only pays an hourly rate for the agreed-upon time per week that the Professional works. Engagements can be 10 to 40 hours per week for a specific timeframe, such as, 2 months, 6 months, or a year.
This type of engagement can also benefit the fractional professionals who prefer to only commit to working shorter time frames or prefer to divide their time across multiple employers. For instance, a fractional employee might work 2 days a week at one company and 2 days a week at another non-competing company to enjoy a 4-day workweek. Having specialized skills or valuable work experience tends to make fractional professionals attractive to employers who might not need or can't afford a full time, permanent employee.
Today's work environment makes this scenario even more attractive as companies have learned to function with employees working remotely, which gives them a broader pool of fractional professionals to choose from.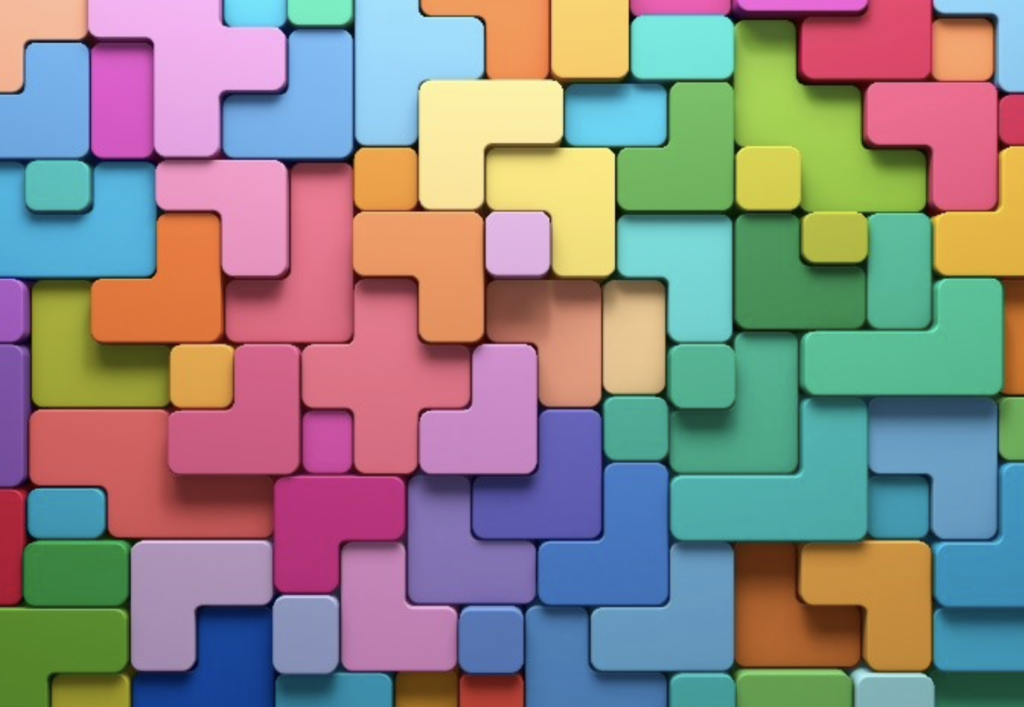 THREE KEY BENEFITS OF FRACTIONAL EMPLOYEES: 
1. Maintain momentum without burning out current employees
We've all experienced the pain of doing your own job and covering for another team member who is taking a needed leave-of-absence or has left the company. It often creates a surge in workload for supervisors or for teammates when the business cannot afford to slow down or pause critical business initiatives. Open roles can cause remaining team members to be overworked or overwhelmed, leading to mistakes and eventual burn-out. Fractional or temporary employees can be a great solution to keep the business running, to cover temporary openings and to allow the normal hiring process to play out.
SIVO Note: Hiring fractional insights professionals is even easier if SIVO is already on your company's "approved vendor" list.  Our first step would be to meet with you to understand your business, key needs, and focus areas.  From there, the SIVO On Demand Talent team will create a personalized approach to match the optimal talent to the business needs to ensure success. 
2. Gain immediate expertise – No training necessary
It can take months to find, hire and train the talent you need to fill open roles.  Hiring fractional employees can help you move forward quickly and right-size your talent, getting a person in place within a week or two vs the months needed for a typical hiring process. Additionally, the beauty of fractional on demand talent is that they have already been vetted and assessed for certain skill sets and expertise, so no training is needed. Lastly, experienced fractional professionals can bring a fresh perspective and new approaches to your team and projects.
SIVO Note: SIVO On Demand Talent team leverages our extensive pool of fractional insights professionals with years of experience and expertise across an array of industries such as, CPG, Healthcare, Financial, Technology, Apparel, and Retail.  Whether you need an Insights Associate to execute research projects or an Insights Director to help teams develop strategy and design learning plans, we can match the right talent to your unique needs. 
3. Save the company money by focusing on specific business needs
Because fractional employees are typically classified as contractors for the purposes of payroll and taxes, employers don't have to deal with costs associated with the hiring process nor the costs of typical benefits, such as health insurance or 401k contributions. That saves the company time and money while still staffing teams with highly qualified professionals. Below is a high-level comparison for fractional Insights Talent vs Full-time Insights employees: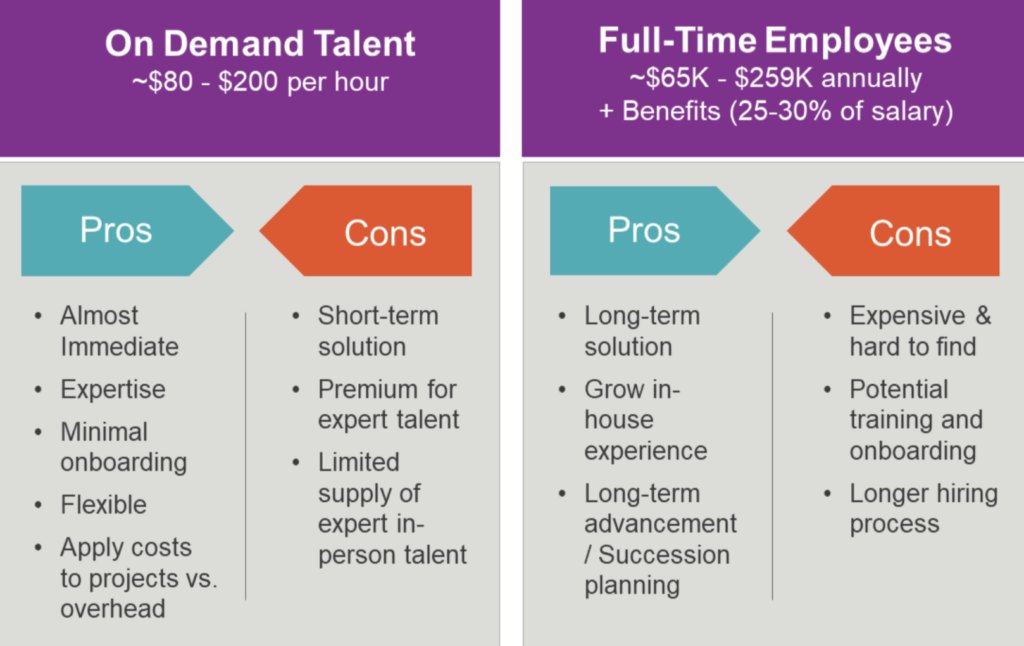 SIVO Note: The advantage of working with SIVO for fractional insights professionals is that our team has access to a full-service consumer insights agency for ad-hoc resources, tools, and consultation.
We'd love to talk to you about your needs and how we can match the right talent to quickly make an impact in your business. Please contact us at OnDemandTalent@SIVOInsights.com or visit our website at SIVOInsights.com.