As your company is developing and promoting their products and services, it is critical to understand your consumers' attitudes and behavior to grow the business.
Understanding your consumers require specialized professionals who have the proven market researchtools and best practices. They use a combination of art and scientific methods to gather data regarding consumers' attitudes, needs, desires and behaviors. So, how do they gather this relevant and meaningful information about the individuals they are seeking to reach and understand more deeply? The answer is Market Research.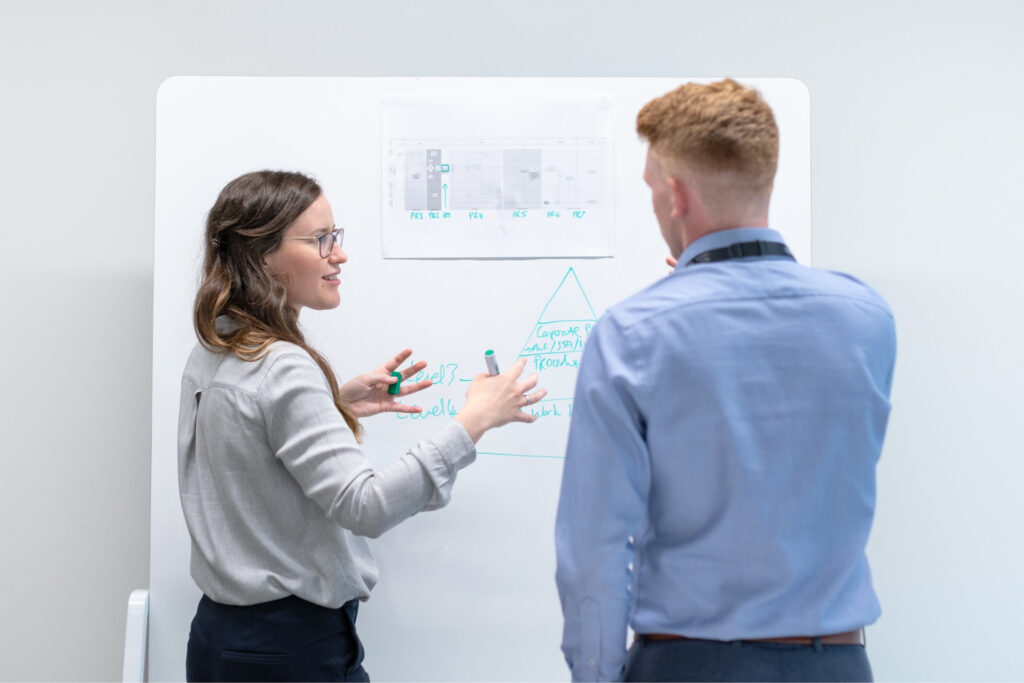 Why Does Market Research Matter?
Connecting with your consumers and understanding their opinions, needs byutilizing a market research-driven approach can make all the difference in identifying opportunities to build a successful business.
According to Forbes, "Data-driven decision-making (DDDM) is just a fancy term for making intelligent decisions based on what your data is telling you. Modern market research combines DDDM with advanced technology to uncover even more granular data, which can be used to personalize market messaging and find potential areas for growth. Traditionally, market research encompasses four major disciplines: primary, secondary, quantitative and qualitative." 
Types of Market Research and Their Benefits 
Primary research gathers first-hand data from consumers. It gives brand teams direct feedback on their services or products from those who are familiar with it or use it. The results are considered conclusive when the data is collected from a representative sample of consumers. Secondary research is when your sources of feedback come from other researchers or second-hand information. This type of market research provides consumer insights by studying trade journal articles, social media conversations, government agency data and published market studies and applying the information to inform business decisions and guide strategies. Together, primary and secondary research can provide more comprehensive and meaningful consumer insights. 
Primary research is comprised of both qualitative and quantitative research methods. Qualitative research, which is often exploratory in nature.  It captures the in-depth nuances of what consumers say, do, and think by collecting non-numerical data. This could be done through ethnographies, in-depth interviews, focus groups, shopper intercepts, and mobile missions to gather insights that help solve a problem or help you understand your consumers better. Qualitative methodologies focus on obtaining smaller sample sizes so more time can be spent with each consumer. It focuses on the "why" behind consumer opinions, beliefs and behaviors. 
Quantitative research is centered on identifying, benchmarking, prioritizing, validating, and translating data into insights that reveal opportunities. Typically, data is collected via online surveys. Quantitative methodologies focus on obtaining larger sample sizes that allow for a higher degree of statistical reliability. This type of research deals with applying statistical analytics to numerical datasets for many business objectives, such as building consumer segmentations, assessing product appeal, understanding the attitude toward and usage of products and services, and mapping consumers' path-to-purchase journeys. 
Both of these research approaches can provide excellent results. It is important to choose the approach that best addresses the business objectives, while taking timing, cost and level of business risk into account.  
How Modern Research Methods Drive Better Data 
While primary research provides useful feedback on consumer attitudes and behaviors that can be utilized for developing marketing strategies, there are additional research methods that businesses can leverage to offer teams a holistic view of the consumer.
Brand Sentiment Analysis
Competitive Analysis
Customer Segmentation
Brand Sentiment Analysis
Knowing how your brand is perceived by consumers and potential consumers can help you understand the impact of your marketing efforts. . A few factors to look at are consumer awareness, loyalty, advocacy, and value, . Social media monitoring tools are great assets when it comes to measuring consumer sentiment. Studying social media conversations and metrics allow team to identify insights and translate them into actionable strategies. This is a great way to gather unfiltered consumer feedback on your brand.
Understanding your brand sentiment also means knowing how your brand is perceived versus key competitors. It requires selecting the right web conversations to track consumer sentiment for your brand and the competitive brands, to understand strengths, weaknesses, potential threats and opportunities to better compete.
Competitive Intelligence
According to the U.S. Small Business Administration,
"Competitive analysis helps you learn from businesses competing for your potential customers. This is key to defining a competitive edge that creates sustainable revenue. Your competitive analysis should identify your competition by product line or service and market segment."
Competitive intelligence can support your brand in creating or optimizing marketing campaigns and strategies such as advertising, pricing, and product development and placement. Consider gathering competitive intelligence to get clear on your level of competition and proactively develop relevant actions to compete effectively.
Customer Segmentation 
Consumer segmentation is an excellent way to classify customers into specific groups based on their shared characteristics. From here, you can refine your messaging, sales tactics, voice, and tone to connect with these segments of people who are most likely to respond positively to your strategies. This effective approach involves categorizing consumers into different segments, based on their demographics, geographics, behaviors, and psychographics.
The benefit of this market research analytic technique is that consumer segmentation helps businesses devise comprehensive strategies that can help brands attract new customers, retain existing ones, and create brand loyalty across the consumer base.
How Your Business Can Stay Competitive
With technology rapidly increasing and new products and services entering the market daily, it can feel like an uphill battle to stay ahead of the competition. This is why utilizing SIVO's consumer insight and market intelligence solutions are some of the best decisions you can make for your business. At SIVO, we help you better understand your customers, differentiate from the competition, and develop consistent, consumer-centric products and services by providing your team with actionable insights.
We do this by analyzing market research data that reveals consumer attitudes and behaviors.. This information is turned into actionable insights that result in satisfied consumers, thus higher salesand incremental growth. SIVO will:
Discover gaps and opportunities so you can constantly evolve, innovate, and improve the consumer experience.
Deliver actionable insights into consumer attitudes, needs, desires, and behaviors.
Provide a combination of thought leadership with full service, custom market research and learning and recommendations.
SIVO has worked with start-ups to Fortune 500 companies to understand their most essential needs. We then design and execute best-in-class custom market research aligned with your business objectives.
Trust SIVO to Help You Better Understand Your Consumer's Behavior 
SIVO will help you drive your business forward with consumer insights, organizational intelligence, market and competitive intelligence, or on demand talent solutions.
Contact SIVO today to schedule your discovery call.